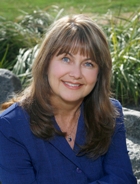 Anne Houlihan
Business Success Specialist
As the owner of Satori Seal, an international sealing company, Anne Houlihan knows what it takes to face major challenges, make tough decisions and succeed. Her experiences have inspired her to speak and consult on business leadership as a certified life and career coach.
Alex Acebo founded the manufacturing and distribution company in 1971. A year after they married in 1979, Anne joined Satori Seal as the head of sales and marketing. Despite working within a male-dominated industry and facing international competition, she established solid relationships with customers and tripled the company's revenue in one year. When her husband died suddenly in 1993, Anne decided to keep the company and became president. Sensing changes in the market, Anne once again changed the paradigm of the company. To make Satori more profitable and secure its future, she discontinued the manufacturing operations and focused on distribution and once again successfully increasing the companies revenue by over 70% the following year.
A native of Glasgow, Scotland, Anne is known for her progressive leadership style. She graciously delegates responsibilities to her competent staff and empowers them to make key decisions. By setting a clear intention of open communications, she consistently expresses appreciation and solicits ideas that continually improve the operation. This creates a team environment that promotes satisfaction, growth and strong customer relationships. Their mission is simple and powerful: We understand and meet our customers' needs and always deliver what we promise. It's no wonder the word Satori means "Enlightenment". Today, Satori Seal works with customers throughout the world in Australia, U.K., Malaysia, Hong Kong, Mexico, Puerto Rico.
In their warehouse, they stock over 90 million O-rings and seals to ensure prompt delivery. Because the company is fully automated and ISO-certified, it runs smoothly with a longtime staff. On a personal note, Anne's experience of losing her first husband has made her more aware of how precious life is. Soon after her loss, she traveled to The Pyramids in Egypt on a spiritual journey, which was an adventure she wanted to take since she was 16. She is now remarried to Jesse Houlihan and they trained for and completed the 26.2 mile Los Angeles Marathon, another lifelong goal.
About Anne
Speaker, Trainer, Workshop Leader, Consultant/Coach
Business Owner/CEO